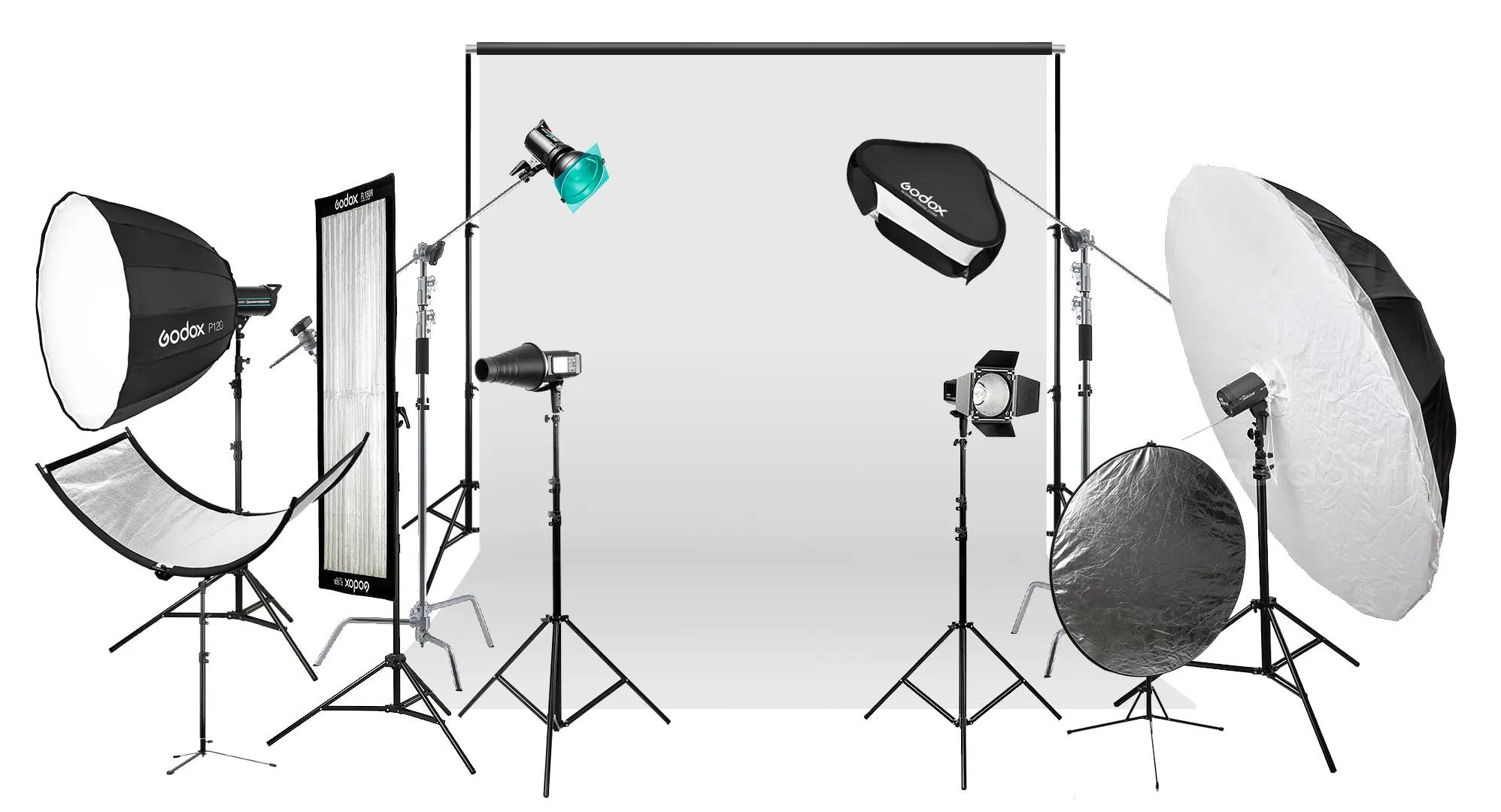 Bundle & Save at CameraStuff!
See our selection of discounted photo & video lighting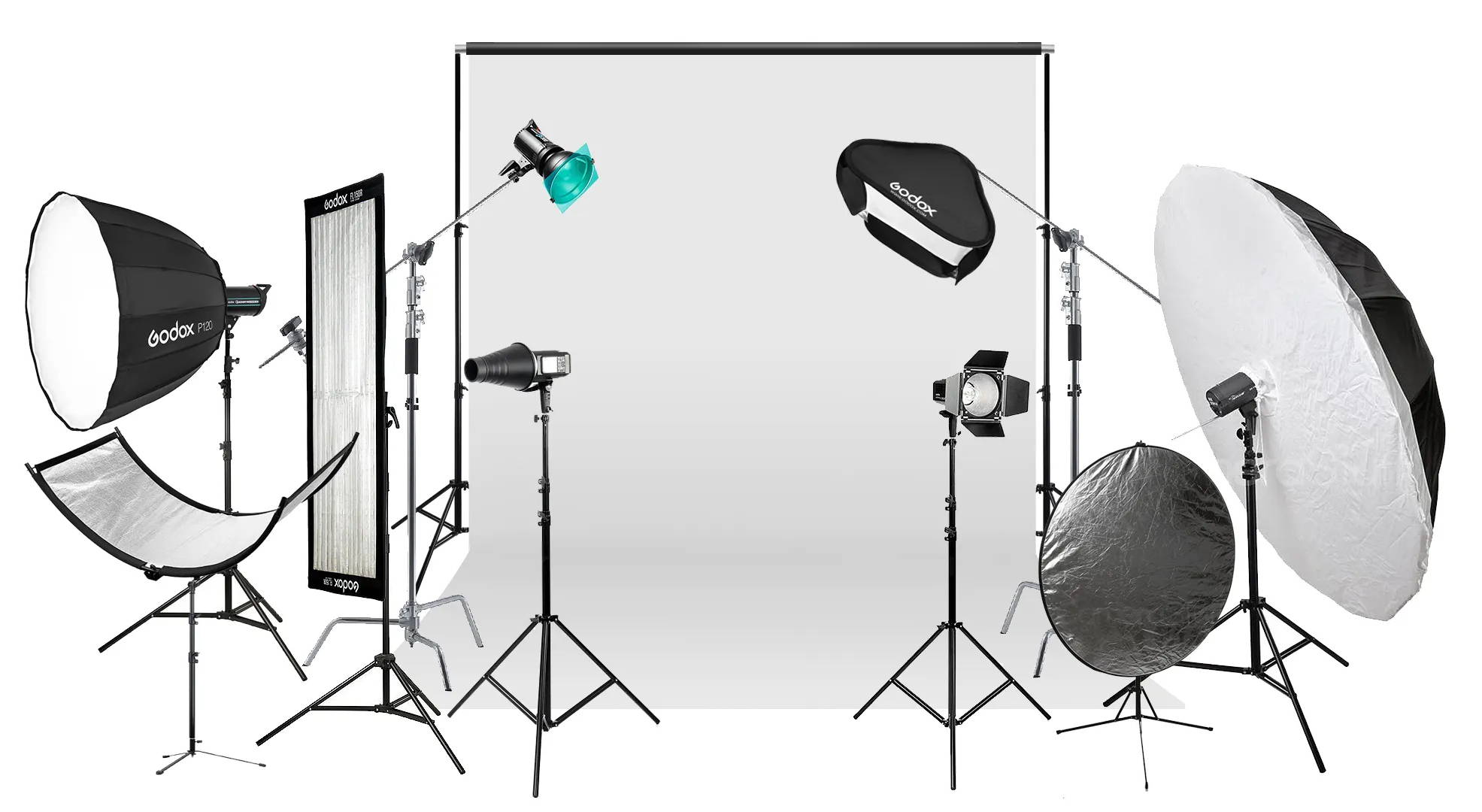 Discounted Lighting
& Backdrop Bundles

Popular Studio Categories...
Welcome to CameraStuff's wonderland of studio lighting, backdrops, and studio accessories. We've got all the essential odds and ends your studio desires, ensuring nothing stands between you and your creative masterpiece. Here you'll find an extravagent array of different lighting, for both photography and video, and all necessary tidbits your studio. So, if you're a photographer, videographer, or content creator, keep on scrollin', and see what's fresh from the CameraStuff oven...
Let's get your studio going...
What type of studio lighting do you need?
Of course, we'll need some lighting to start off with. We've got AC-powered strobes. Ya know, the ones that need to be plugged into the wall. However, if you want to go full mobile, we've got the fancy battery-powered options, too. Perhaps you need some lighting for video? We've got plenty of LED options available. If you want to go old school, we've got some fluorescent, too. If you need a flash for your camera, we've got plenty!
Get some studio light modifiers...
This is where the magic happens. Do you want a big light or small light? A soft light or hard light? Crafting your light is one of the most important aspects of studio lighting. If you need softboxes, we've got a huge catalog of different sizes, shapes, and types available. And for a rainy day (get it?), studio umbrellas are an option, too. For the niche crafters, we've got plenty of snoots, barn doors, optical snoots, and fresnel heads on the menu too. For the artist in you, check out our selection of coloured filters
Do you need some studio accessories with that?
All of the studio in-betweener stuff can be found here.Your studio stuff needs some support (don't we all?). See our assortment of light stands, C-Stands, and Grips. If you're working with flashes, get a wireless trigger to create a connection between your camera and lighting. No studio is complete with a variety of reflectors, scrims, and flags. Protect your gear when travelling with our assortment of studio carry cases.
A studio is not complete without some backdrops...
Studio backdrops galore! We've got many materials to choose from. If you're looking for some funky colours, see our range of paper backdrops. For durability and longevity, see our dependable Vinyl Backdrops. If you're a content creator on-the-go, see our range of Cotton and Folding Backdrops.